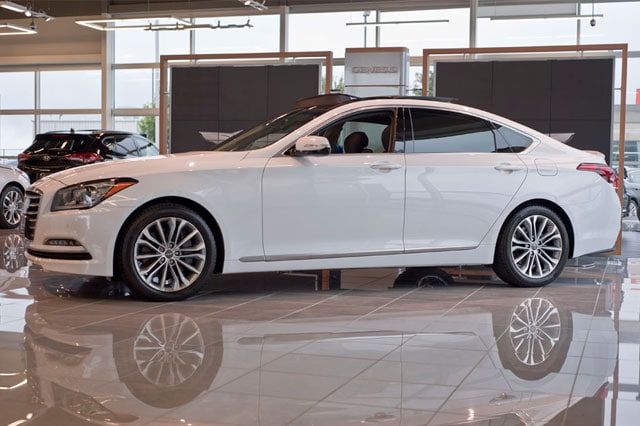 With Genesis, peace of mind is not just a concept. It is an ideal to be lived by and incorporated, as reassurance and security while driving is of the utmost importance. To display just how integral this idea can be for your driving experience in, Bob Stallings Genesis decided to highlight the features included with Genesis Connected Services, a three-year package included to pave the way for safe and tranquil driving for new Genesis owners.
This integrated suite touches upon the moments you're most uncertain about on the road, important for those times you feel unsafe, lost or in need of a quick solution. Automatic collision notification is the first piece in this package to highlight, an invaluable tool in the worst case of an accident to help alert emergency services and get you the help you need. It also includes enhanced roadside assistance, a service that goes above and beyond when you're pulled off of the road with some type of issue that needs to be addressed.
Not knowing where you're going or being confused by a set of directions can change the entire tone of a trip, something you never look forward to. Destination search, powered by Google, allows you to rid yourself of any potential issues like this, with concise and informative instructions to pave the path forward. And when you're in a hurry to get out the door, whether you're late for a meeting or need to get going to attend an important event, remote start is there for you. Get your vehicle prepped with the simple push of a button while inside of your home, an especially useful feature if you're travelling in colder parts of the country and want to get the heat inside of your vehicle going.
Genesis Connected Services here at Bob Stallings Genesis is one of the many ways the Genesis brand integrates a thoughtful, precise approach with luxury, sophistication and class. Please get in touch with us with any questions you have on this offering, and learn more about the new Genesis lineup featuring Genesis Connected Services today.