Why Buy Genesis?
When looking for a high-quality vehicle, drivers can explore our latest in Genesis inventory for premium style vehicles complete with innovative performance functionality, eight-speed automatic transmission, wireless phone connectivity, and so much more. However, for Dallas-area drivers, our Genesis inventory goes beyond what you see to provide you with so much more.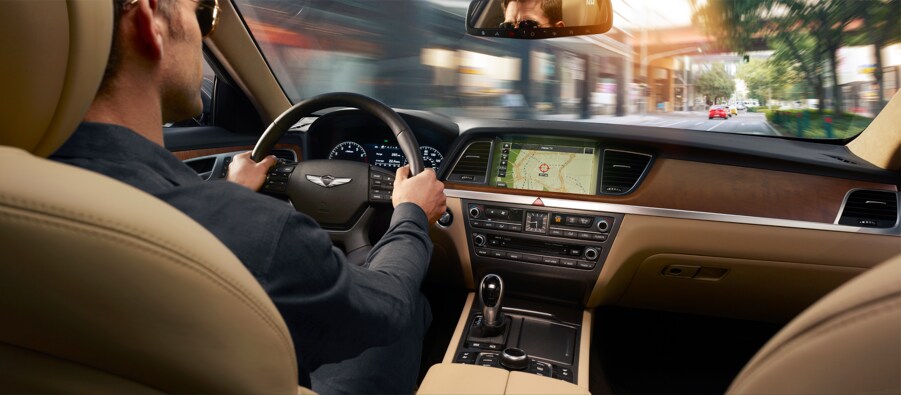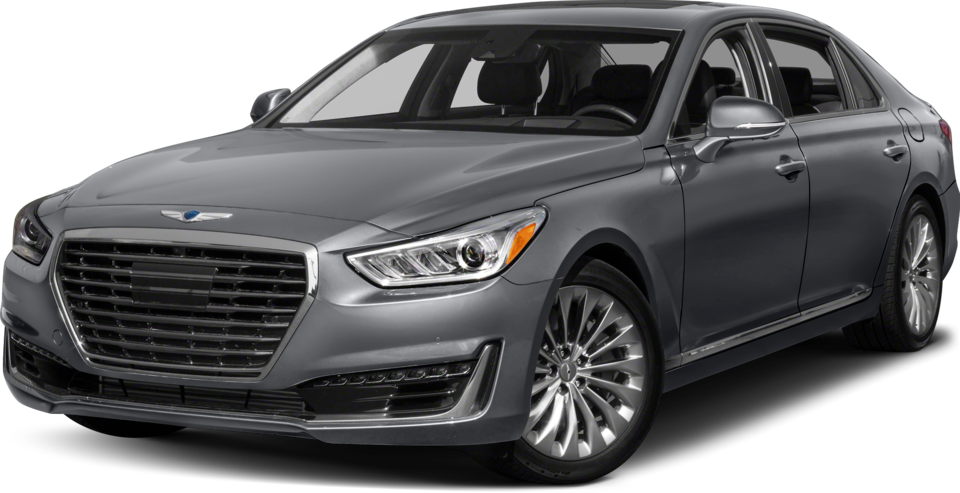 Care and Service, Standard
Genesis drivers can expect exceptional care every time they drive home from our dealership. Dallas-area drivers can depend on us for complimentary service for the first three years or the first 36,000 miles of you driving your Genesis. From oil changes at every 7,500 miles to diagnostic services, repairs, and replacements, you can easily keep your Genesis high-performing with dealership-quality service at no cost. This service is available to you 24-hours a day, every day of the week so you're always taken care of.
The benefits of driving a genesis goes beyond the powertrain and comfortable cabin. At Genesis of Dallas, you can expect quality customer service at great prices for many years to come. Visit our Service Center anytime for complimentary maintenance from a certified Genesis technician. Our service professionals are equipped with the latest tools, parts, and accessories to keep your Genesis smooth and high-performing when you need it most.  
With our complimentary services, you can drive with confidence long after you drive home in your new Genesis for the first time. Visit or contact us today to learn more about our complimentary care and service program.

Complimentary Services to Keep You Going
When it comes to your busy schedule, free dealership-quality maintenance service may sound great...when you have the time. When you drive a Genesis from Genesis of Dallas, you are also connected to complimentary valet service to ensure your sedan receives the maintenance it needs. Whether you're at home or the office, our Genesis dealership professionals can pick-up your vehicle at your desired location for your scheduled maintenance appointment. With the Genesis Valet Program, can also deliver a temporary vehicle on loan so you can keep going while your vehicle is in the shop.
Dallas-area drivers near Irving, Arlington, Grand Prairie, and Carrollton can contact us today to learn more about our complimentary valet services at Genesis of Dallas. We value your time as well as your safety. With the Genesis Valet Program, you get both with our hassle-free maintenance services.  
Coverage When You Need It Most
At Genesis of Dallas, we acer committed to keeping you protected every step of the way. Genesis drivers can rely on 24/7 roadside assistance as part of owning a Genesis model. Drive with peace of mind that a Genesis professional will be available to help you whether you're in the Dallas area or elsewhere on vacation. If your vehicle needs some sort of repair like a tire change, our professionals will be out there and on it as soon as possible. If your vehicle required additional service, we can get it to the nearest Genesis dealership. If your repairs take a few days longer than expected, drivers will receive a full reimbursement for funds spend on extra hotel stays.    
When it comes to investing in a new or pre-owned vehicle, our Genesis models go beyond sleek exterior designs, comfortable cabins, and capable drivetrains with additional complimentary services and protection you can rely on. Drivers can visit us today at Genesis of Dallas for some of the highest quality vehicles and services in the Dallas area.  
Ask Us About Owning a Genesis!
Hours
Monday

9:00 AM - 8:00 PM

Tuesday

9:00 AM - 8:00 PM

Wednesday

9:00 AM - 8:00 PM

Thursday

9:00 AM - 8:00 PM

Friday

9:00 AM - 8:00 PM

Saturday

9:00 AM - 8:00 PM

Sunday

Closed